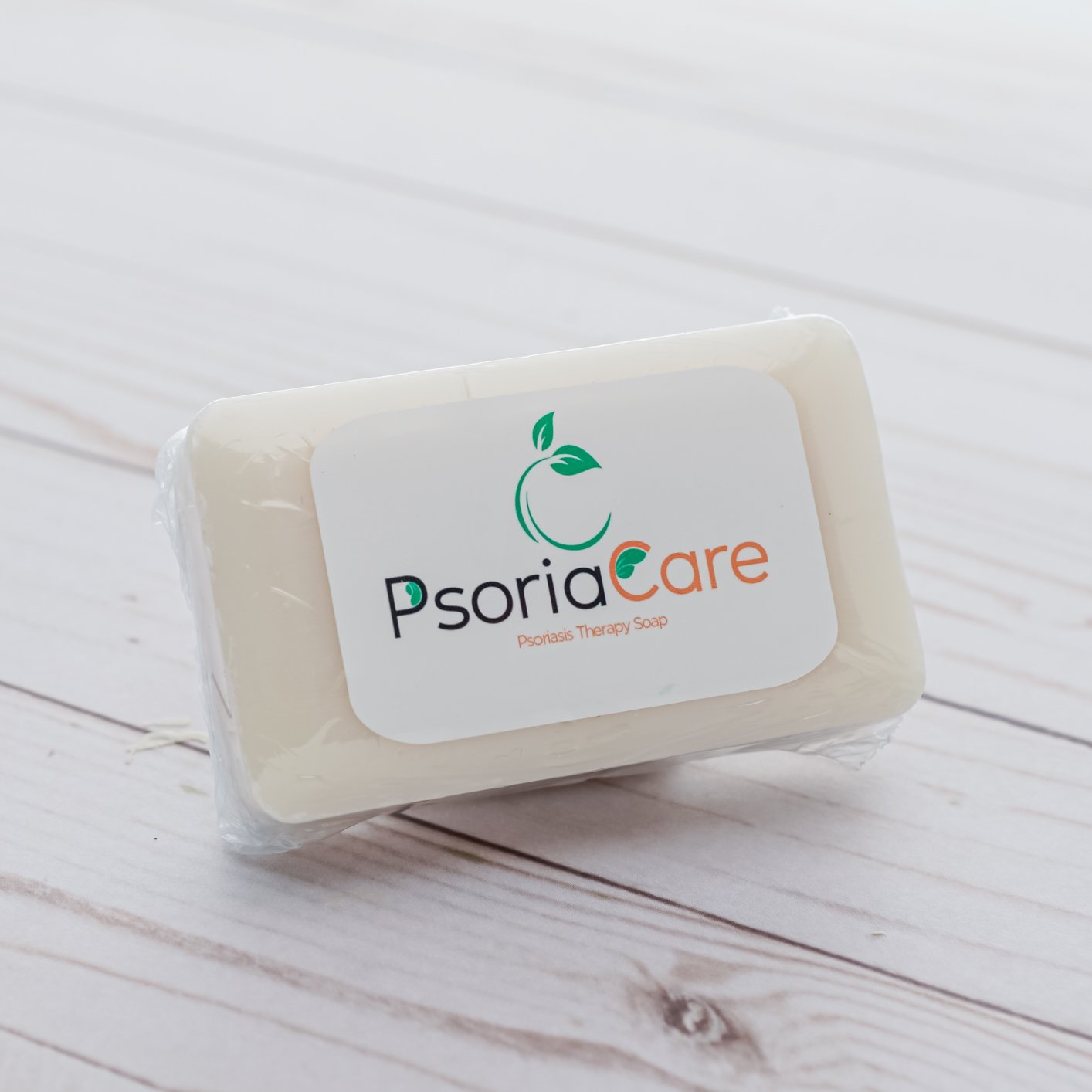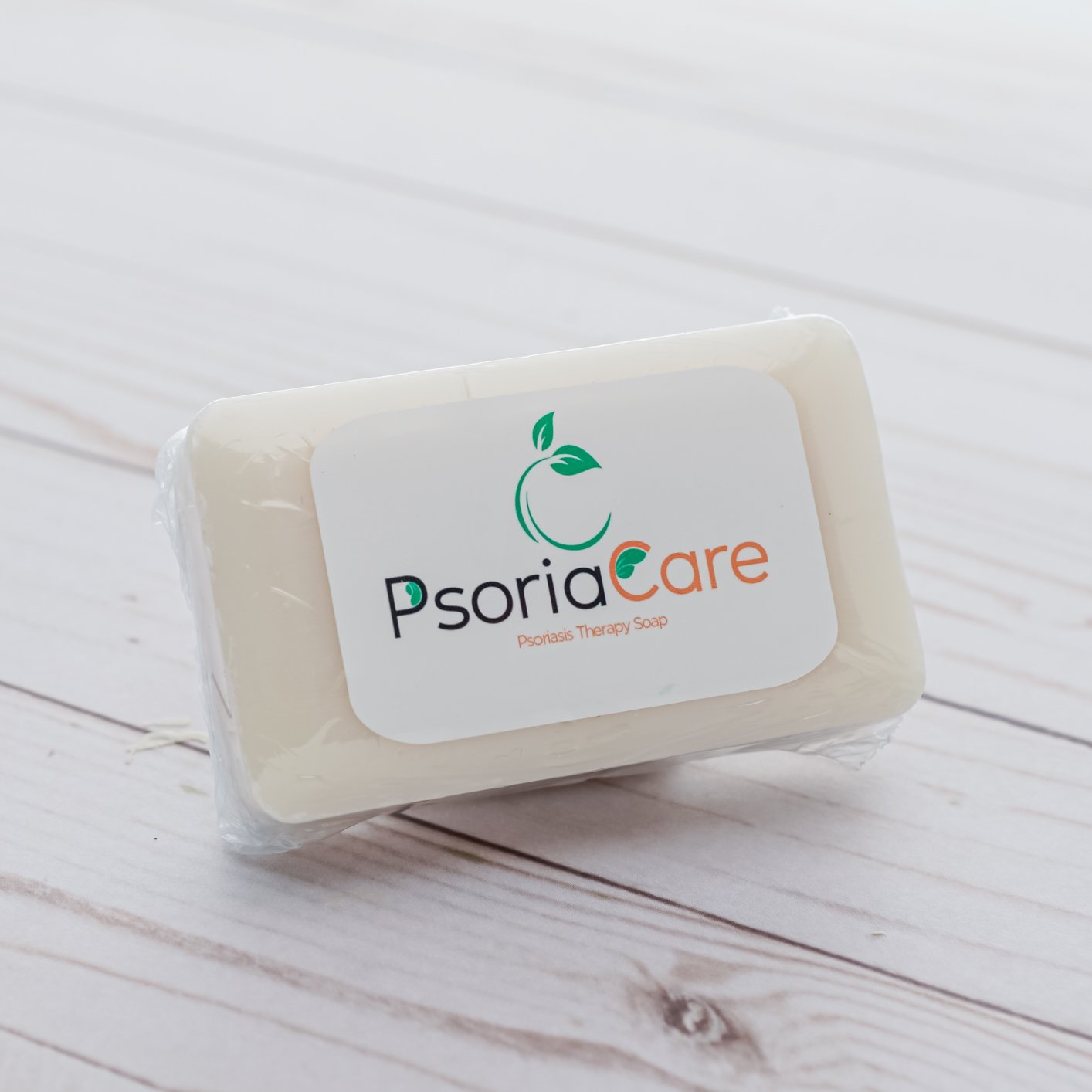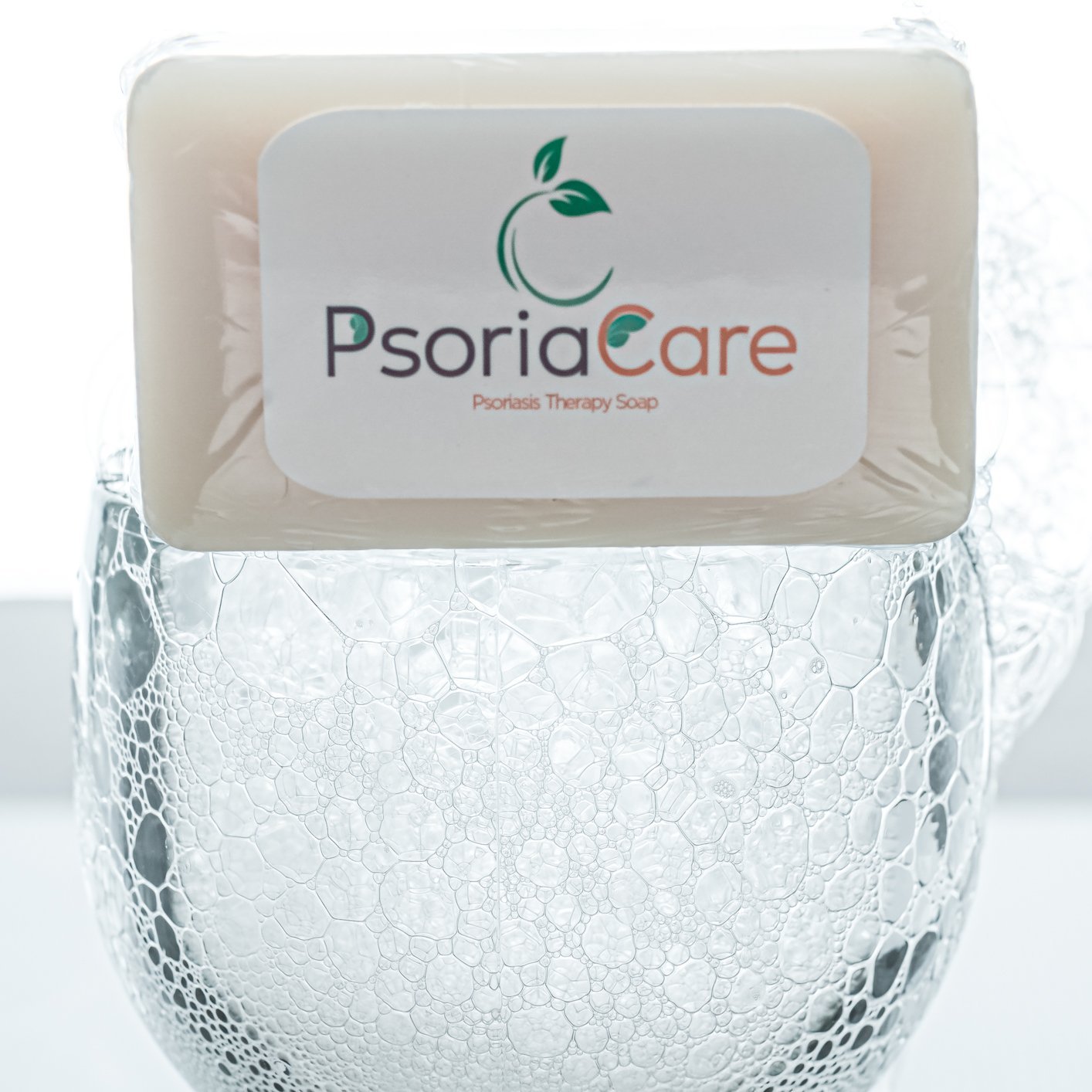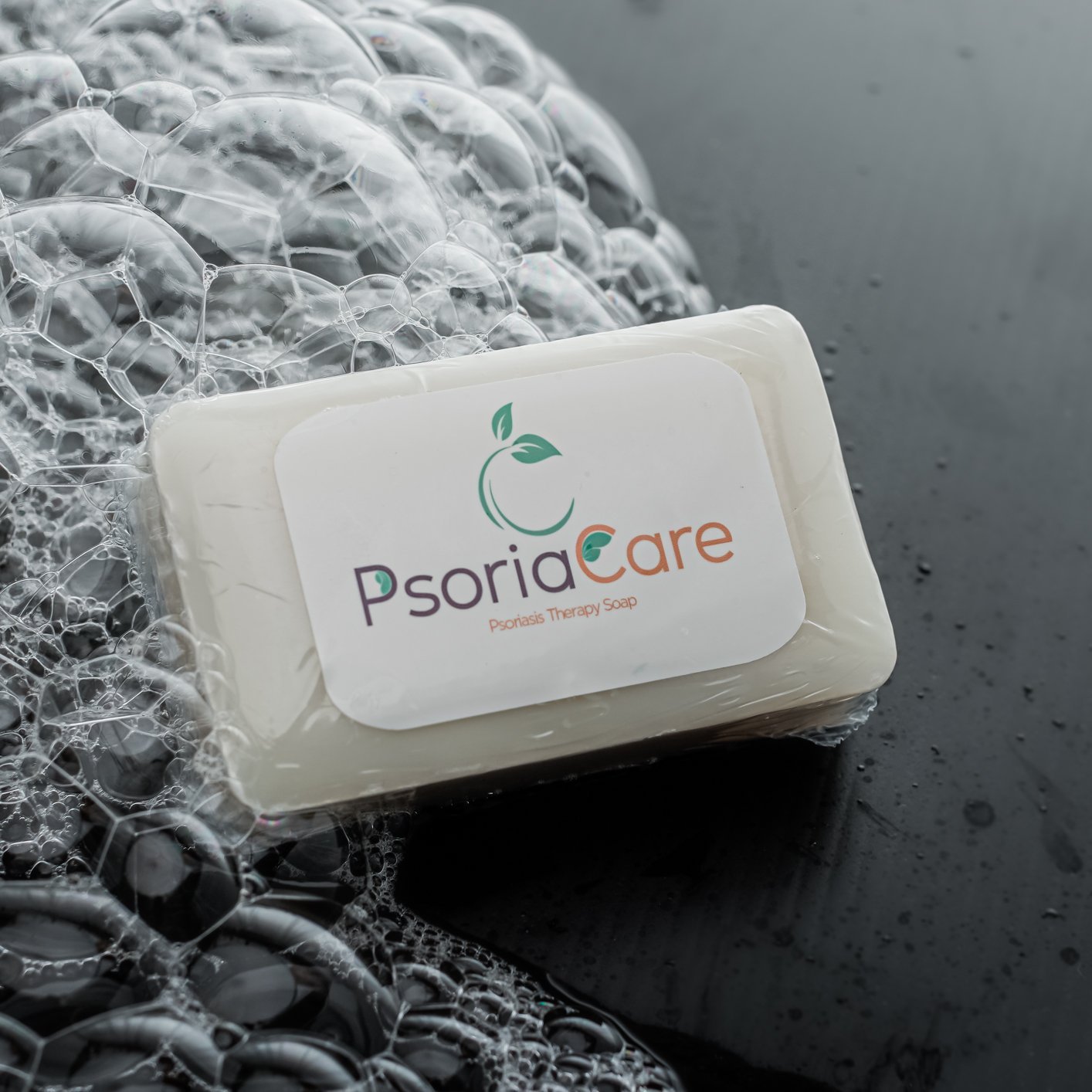 PsoriaSoap - Inflammation Therapy Bar
PsoriaCare Inflammation Therapy Bar is an All Natural Bar Soap infused with 14 Essential Oils For Intense Hydration. We custom-designed this special soap formula to treat skin inflammation, irritation, and redness.

May provide relief for

* red, raised, inflamed patches of skin
* whitish-silver scales or plaques
* dry skin that may crack and bleed
* soreness around affected areas
* itching and burning sensations around affected areas

Ingredients: Olive Oil, Palm Oil, Coconut Oil, Emu Oil, Argan Oil, Fulsolate, Macadamia Nut Oil, Evening Primrose Oil, Jojoba Oil, Rice Bran Oil, Black Seed Oil, Tamanu Oil, Shea Butter, Sodium Hydroxide, Di-Ionized Water, Aloe Vera Juice, Glycerin, Tea Tree Oil, Peppermint Oil, Rosemary Extract


Ages 6 and up.
4 OZ
Made in USA.

Manufactured in an FDA registered cGMP certified facility.

* These Statements have not been evaluated by the FDA. This product is not intended to diagnose, treat, cure or prevent any disease.