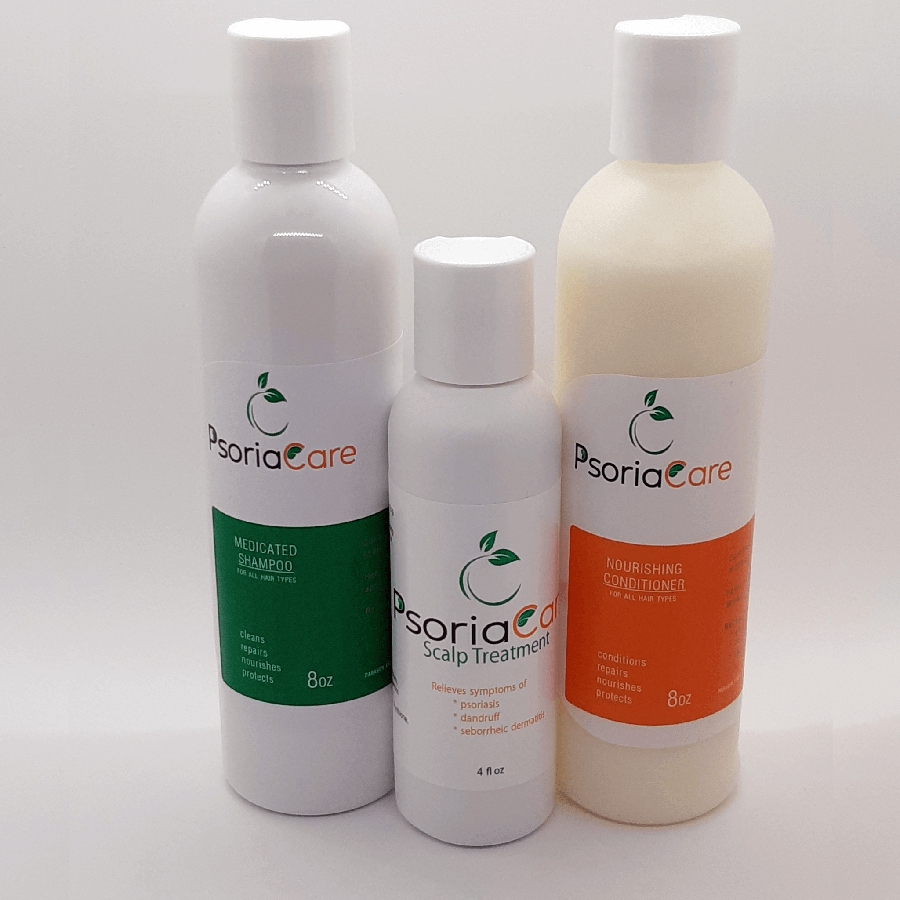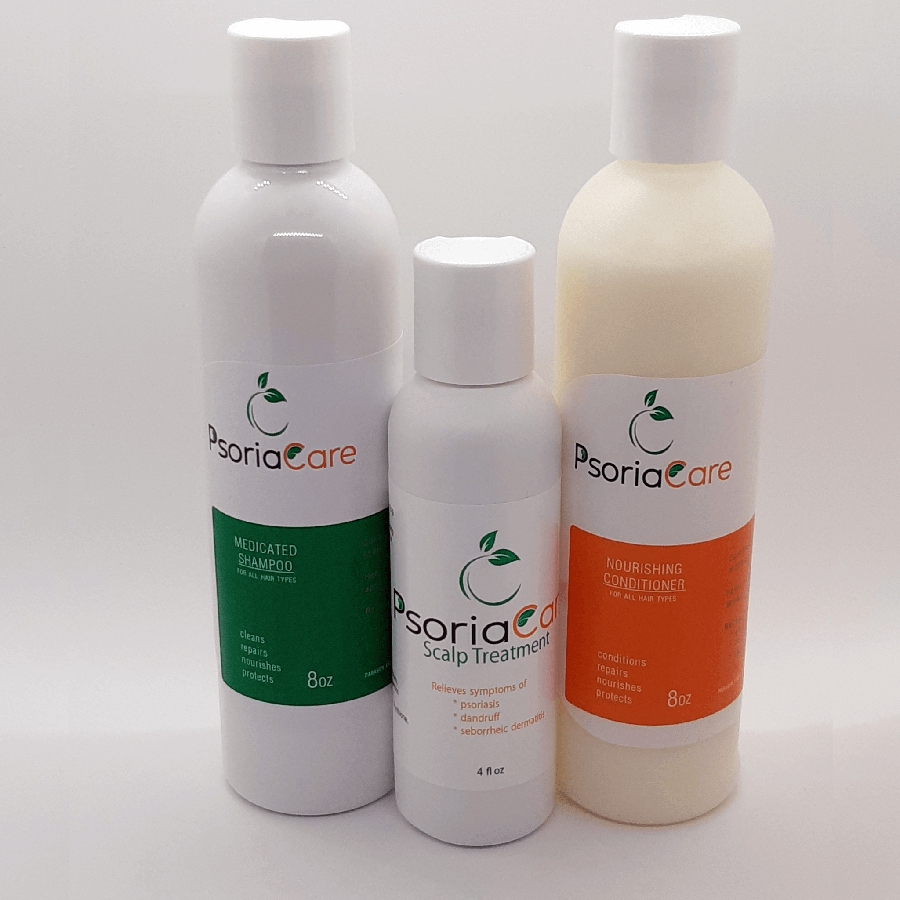 PsoriaCare Bundle - Hair & Scalp
$39.95
$44.85
Everything you need to keep your hair healthy and your scalp flareup free.
Includes:
PsoriaCare Therapeutic Shampoo, PsoriaCare Nourishing Conditioner and PsoriaCare Scalp Treatment.
Ages 6 and up.
Made in USA.
Manufactured in an FDA registered cGMP certified facility.
* These Statements have not been evaluated by the FDA. This product is not intended to diagnose, treat, cure or prevent any disease.